Provencher_Roy wins eight awards at the Grands Prix du design!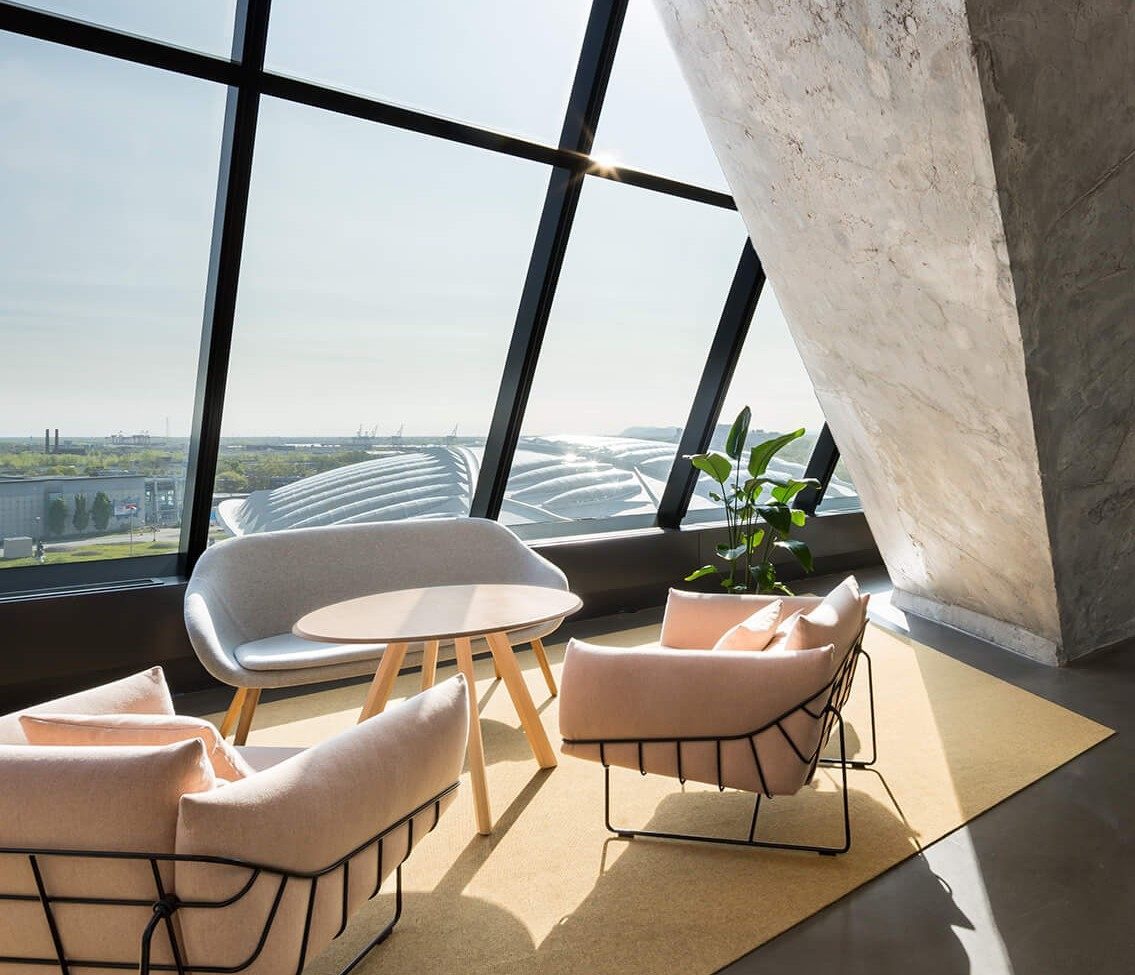 Provencher_Roy stood out at the 13th edition of the GRANDS PRIX DU DESIGN by winning eight trophies. This event that brought design and architecture communities together to celebrate the excellence in their field, was held on February 5th at the Casino de Montréal.
Collaborative Office Area's Grand Prize – Autodesk
"Gracefully Industrial: The sculptural aspect of the project underlines the theatrical quality resulting from the contrast between the rough aspect of the building and the sharpness of the new elements. The colour palette works well and rounds off what is a thoroughly successful project."
Restaurant over 2,000 s.f.'s Grand Prize – Restaurant Jérôme Ferrer – Europea
"Gourmet Design: The new downtown location of restaurant Jérôme Ferrer – Europea is an exquisite achievement by Provencher_Roy. The mission entrusted to the firm: to design a space worthy of an exceptional culinary experience. The select club ambience thus created has a seductive contemporary feel."
Event design and temporary installation's Grand Prize – Strut the Catwalk!
"Catwalk Avenue !: The jury was impressed by the project's intelligence. Everything was thought-out meticuously. Mugler's drawing, his sequins, the link to the catwalk… brilliant ! Kudos to Provencher_Roy and the MBAM for melding the avenue's typography to Mugler's sleek drawings in such a way that Mugler's signature style is instantly recognized."
Office under 5,000 s.f.'s Grand Prize – BoxOne Labs
"Creativity in Transparency: As if to not constrain the mind and impose limits to the imagination, start-up incubator BoxOne Labs is devoid of any opaque partitions. The creative and aesthetic dimension in its' simplest expression."
Office over 20,000 s.f.'s Jury Prize – Desjardins, Montréal Tower
"Tower Over City: The Desjardins Group's new business headquarters in the Montreal Tower required bringing the iconic Olympic Stadium up to standards, restoring its facades and refurbushing the office space extensively. Architectural volumes stand out through a daring use of columns dispersed between the windows."
Public Institution's Grand Prize and Universal Accessibility's Grand Prize – Reception pavilion of Québec's National Assembly (consortium with GLCRM Architectes)
"Audacity and Accessibility: The challenge of creating an extension to this noble building was met with great success.This minimalist modern creation buried under a historical architecture imparts a new artistic dimension to the building as a whole. Key to the design, the ramp allows fluid accessibility for all: simply perfect."
Design Product in Small Series Lighting Fixture's Grand Prize – Desjardins, Montréal Tower (Authentik and Provencher_Roy Lighting Fixture)
"Light in the Tower: The major project incorporated many lighting units to illuminate the administrative offices on six floors, as well as custom hexagonal lighting fixtures inspired by the stadium's original roof. Throughout the design process, preserving the essence of Roger Taillibert's original architecture was a main concern. The project creates a modern, warm and aomfortable space for employees to enjoy, notes the jury."